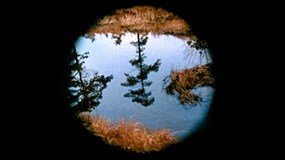 Nancy Holt / Inside Outside
Inside Outside is the most ambitious presentation ever of Holt´s multifaceted artistic oeuvre.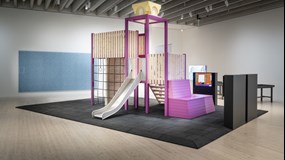 The TV Trampoline
Artists and writers have created works inspired by children's programs between 1965 and 1985.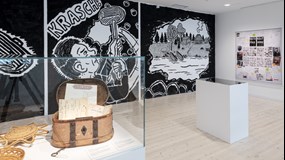 Mats Jonsson / Still Sámi
Mats Jonsson compiles the traces of Sápmi and places them side by side with his own drawings at Bildmuseet.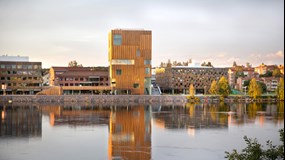 Welcome to Bildmuseet
Bildmuseet is situated next to the river just a few minutes' walk from the city centre. See directions.
Join our newsletter
Get the latest news from Bildmuseet directly in your inbox by joining our newsletter.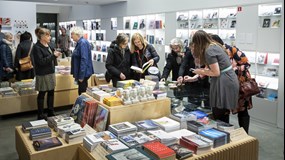 Shop, Café and Library
Find a gift in the museum shop, take a break in the café and borrow books about art, design and architecture.