Bildmuseet is hoping that you will enjoy yourself with us and here we list some things that make your visit easier. If you lack any information, you can always ask our museum hosts at the Bildmuseet's reception.
General parking by Umeå Institute of Design and by the river near the bridge, Kyrkbron. Parking also available along the streets near Umeå Arts Campus
Parking for drivers with function variations (2,6 m wide) to the left of Bildmuseet's main entrance, by the facade of the Umeå School of Architecture and next to Curiosum. Make sure that your permit is visible in the front window.
Taxis are entitled to drive up to the main entrance
Restaurant/café and library
Lifts to move between floors
Ask the museum hosts for help to reach the creative workshop on 2nd floor with lying wheelchair
Automatic door openers to all doors
Wireless induction loops (necklace model) on loan in the reception
Toilets for visitors with function variations. Wheelchairs available on loan. No tresholds within the museum building
Baby change room. Prams available on loan
Lockers for coats and suitcases. Unattended cloakroom
Assistance dogs are allowed. Please talk to the reception so that we can alert people with allergies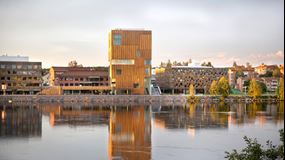 Visit Bildmuseet
Bildmuseet is situated at the Umeå Arts Campus next to the river, a few minutes walk from the city center.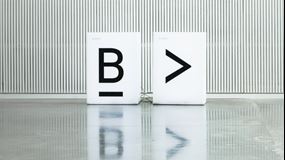 Find the Way
Bildmuseet is beautifully situated on the river promenade near the city center.
Digitala öppettider
At this stage of the pandemic, you can not visit Bildmuseet on site, but welcome in digitally.