Thursday–Sunday 12:00–17:00
Digital opening hours are Wednesdays 12:00–17:00.

During our digital opening hours, the museum hosts are on site in the exhibitions to welcome online visitors.
Exceptions from the above opening hours are New Year's Eve and New Year's Day, Midsummer's Eve and Midsummer's Day, Christmas Eve and Christmas Day. On these special holidays, Bildmuseet is closed regardless of the weekday.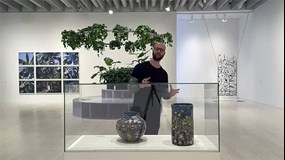 Online Visits and Tours
Welcome to visit the exhibitions online. Hourly guided digital tours on Wednesdays 12:00–17:00.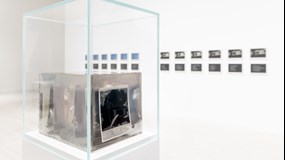 Exhibitions
Now at Bildmuseet: Umeå Academy of Fine Arts, Naeem Mohaiemen, Peter Öhrnell and Picture Book of the Year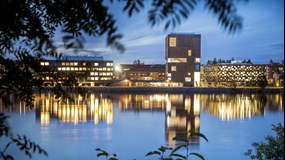 About Bildmuseet
Bildmuseet is one of Sweden's foremost venues for international contemporary art, a part of Umeå University.