In Bildmuseet's Creative Workshop, children, young people and adults can deepen their art experience. With the exhibitions as a starting point, we inspire creativity and talk about art.
The topic right now:

From April 9, we are inspired by the artist Eva Koťátkova's / What Does a Turtle Feel Through the Carapace? Empathy and the ability to understand the situation of others are themes in the exhibition. In the open workshop, we create a fantasy creature with textile materials. How does it look? How does it feel? What abilities do you want to give it? What can it do?
Follow us! On our account @Bildmuseet_skapa you can find out what's happening in the Art Workshop.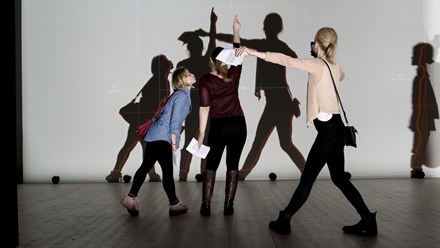 Family Tours
Experience and be inspired by art together with your family. (Language: Swedish)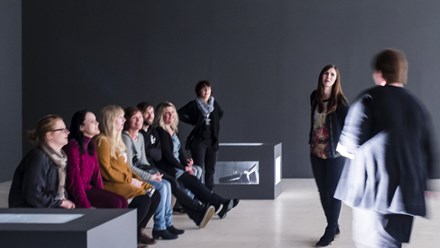 Book a Group Tour
Welcome to book a private tour with family, friends, association members or work colleagues.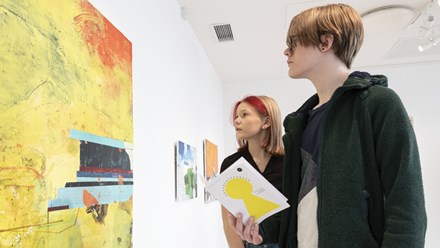 Experience the art together
Upptäcksfärden is for children, young people and adults who want to explore art together.