Creative Workshop at Home
On Bildmuseet's Facebook page, our art educators share a series of short films that provide tips on techniques and materials for creating yourself.
(Language: Swedish)
See films on creating at home
Bildmuseet's art educators lets the exhibitions inspire tips for creativity at home.
Feel free to share what you create by posting your photo on Instagram and tag #bildmuseet_skapa. We make sure that the image becomes part of the collective inspiration wall that emerges in Bildmuseet's workshop during the covid closure. Follow the art educators at @Bildmuseet_skapa.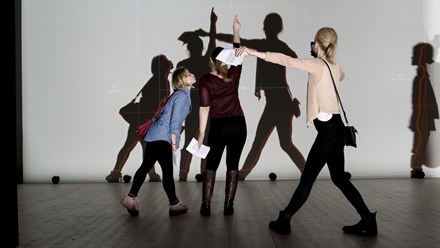 Family Tours
Under pandemin kan konstutställningar upplevas digitalt av barn och vuxna, oavsett ålder.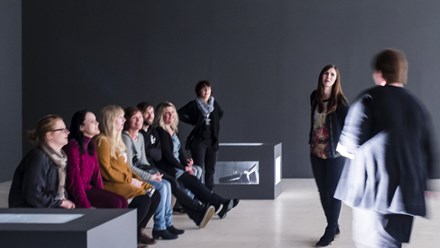 Private Digital Tour
Book a private digital group tour, a shared experience for three people and up.