At Bildmuseet, people on parental leave can experience art and culture together with their children. On most Fridays during school terms at 12:00–16:00, there is an open cultural preschool in our workshop area. Parents and children are invited to be creative together under the guidance of our art educators. Ages: 0–6 years. No pre-booking required.

The open visual art preschool will run on Friday's between 9/9 and 16/12 with the exception of 4/11 when the workshop is closed.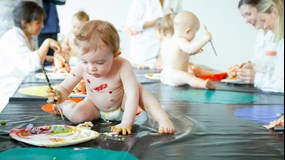 Guided Baby Tour with Painting
Even very young children can experience art. Discover and explore a selection of works of art...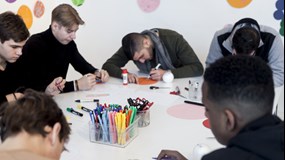 Creative Workshop
In Bildmuseet's Creative Workshop, children, young people and adults can deepen their art experience.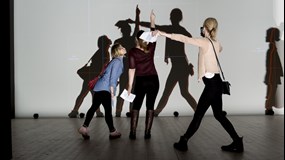 Family Tours
Experience and be inspired by art together with your family. (Language: Swedish)