Art Breaks in Social Media
Do you long for an art break every now and then? In addition to the offers available on this website, you can follow Bildmuseet on Facebook, Instagram and Twitter to continuously be reminded in your regular feeds to take a short break with Bildmuseet.
During periods of pandemic closure, we are making extra efforts in posting pictures and films on art, artists and creativity. You will also get tips on live-streamed events and guided tours.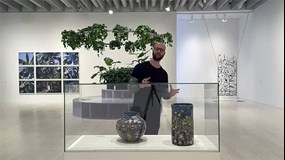 Online Visits
Welcome to visit the exhibitions online. Our museum hosts welcomes new online visitors every hour.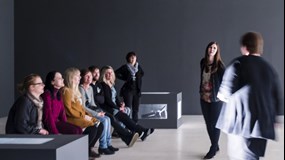 Private Digital Tour
Book a private digital group tour, a shared experience for three people and up.
Art Break with Bildmuseet
Do you miss art? Follow our art breaks and live-streamed tours on Facebook.