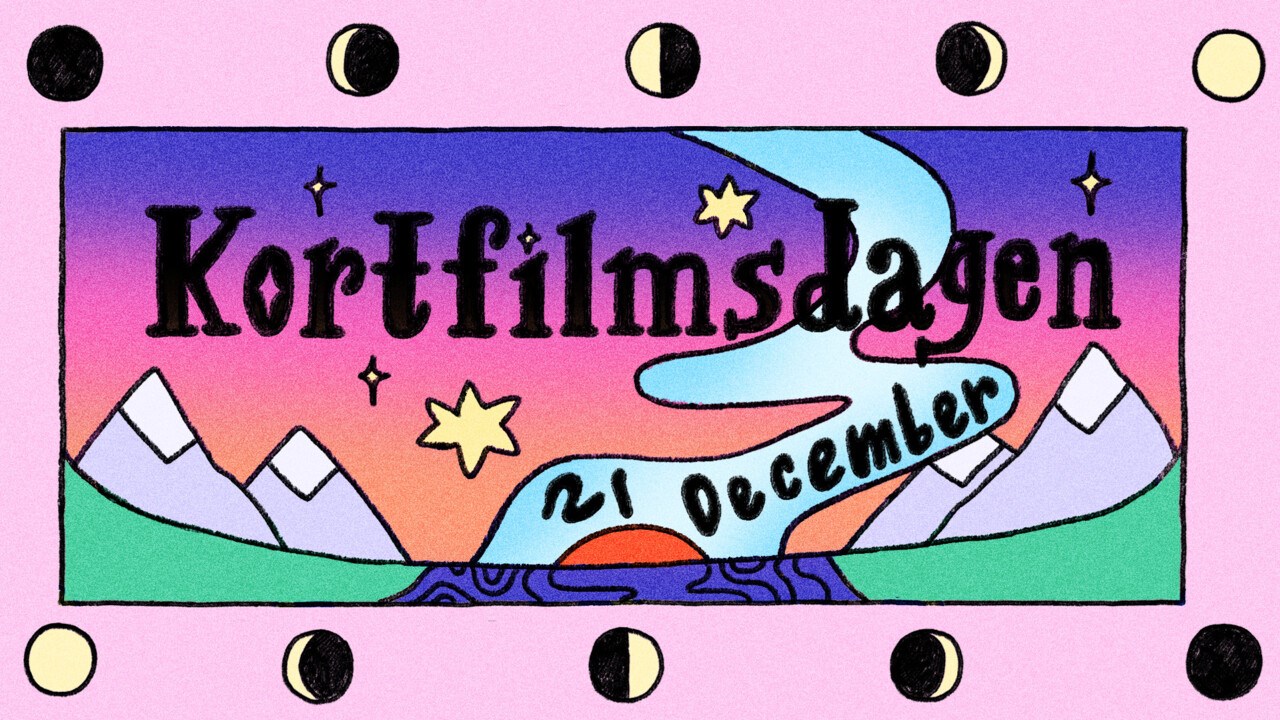 Short Film Day at Bildmuseet
Thursday 21 December, 2023
at 12:00 - 13:15
Watch a short film on the shortest day of the year - This year the Bildmuseet is participating with five animated films for adults.
Drop-in with free entry, we offer Christmas fika.
The Short Film Day is organized in over 40 locations around the country with the support of Folkets bio and the Swedish Film Institute. In Umeå, short films are shown both at the Bildmuseet and Folkets bio Umeå. The films have been selected by the REX Animation Film Festival, a film festival in Stockholm that gathers animated films from various European countries.
__________________________________
SHORT FILM DAY AT THE BILDMUSEET
DECEMBER 21
12.00-13.15 (DROP-IN)
FREE ADMISSION
WE OFFER CHRISTMAS FIKA
__________________________________
MIRACASAS
Raphaëlle Stolz & Augusto Zanovello
2022 / 14 min
Country: Schweiz / Switzerland
Speech Spanish, text: English
In the 30's, a lost village of South America wishes to perpetuate its strange traditions… The mayor has published an ad in the region: "Seeks corpse to enlarge Miracasas". Freshly murdered, Ernesto is the lucky one and participates in spite of himself in his carnival-like burial. The gathered villagers celebrate the event with passion, waiting with greed for the life brought by the death.
THE GARBAGE MAN
Director: Laura Gonçalves
2022 / 12 min
Country: Portugal
Speech: Portuguese, text: English
On a hot August afternoon, the family gathered at the table remembers uncle Botão: the Colonial War, emigration to France, where he lived and worked thirty years as a garbage man. Memories of each are crossed to tell the story of a man who lived a hard life through humor and fantasy, like when he returned to Belmonte, in a van full of trash, turned into a real treasure.
MAURICE'S BAR
Director: Tzor Edery & Tom Prezman
2023 / 15 min
Country: France
Speech: French, text: English
In 1942, on a train to nowhere, a former drag queen remembers a night from her past in one of Paris' first queer bars. Remnants of customer gossip recall this mythic bar and its mysterious Jewish-Algerian owner.
SISTER
Director: Kasia K. Pieróg
2022 / 12 min
Country: Poland
Without dialogue
The two Sisters travel across the Realm of Clouds, looking for the Big Tree. Their way will be full of setbacks, self-sacrifices, sadness, and yet filled with joy. Across their eventful journey, while getting closer to their destination, they will become closer to themselves as well. The film pictures a multidimensional dynamic and growth of an emotional bond within a sisterhood's relationship.