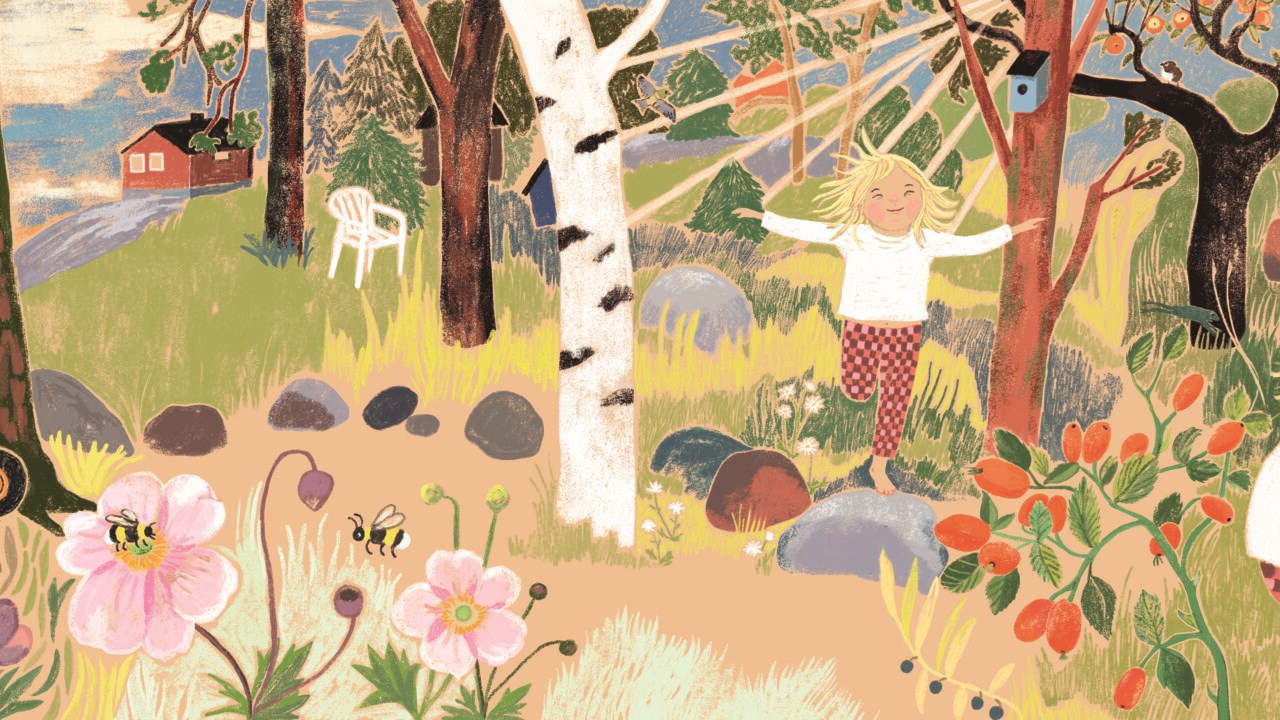 Online opening Swedish Picture Book of the Year
Saturday 20 March, 2021
at 14:00 - 15:00
Welcome to the online opening of the exhibition Swedish Picture Book of the Year / Come day, Come night. The prizewinners will participate. Language: Swedish.
Follow this link: Live-stream
Kom dagen, kom natten [Come Day, Come Night] by Åsa Lind and Emma Virke has been named Swedish Picture Book of the Year. In connection with the award ceremony in March 2021 during Littfest – Umeå International Literature Festival, the winning book is presented in an exhibition at Bildmuseet.
Emma Virke (b. 1974) is an illustrator, visual artist, author and graphic designer, trained as a journalist and photographer at the University of Kalmar and Arizona State University. In 2009 she made her debut as a picture book artist and won Natur & Kultur's picture book competition with her illustrations for "Mops" written by Eva Lindström. In the autumn of 2017, Emma Virke was awarded the Elsa Beskow plaque for the picture book "Klä på Herr H" (2016).
Åsa Lind (b. 1958) is a children's and youth author. She has written about twenty books, both facts and fiction. She is best known for the books about Sandvargen and Zackarina. "Sandvargen" was awarded the Nils Holgersson plaque in 2003. It has been translated into 20 languages ​​and has become a modern classic. In 2014, Åsa Lind was awarded the Kulla-Gulla Prize.
Bildmuseet / 40 Years of International Contemporary Art in Umeå, Sweden