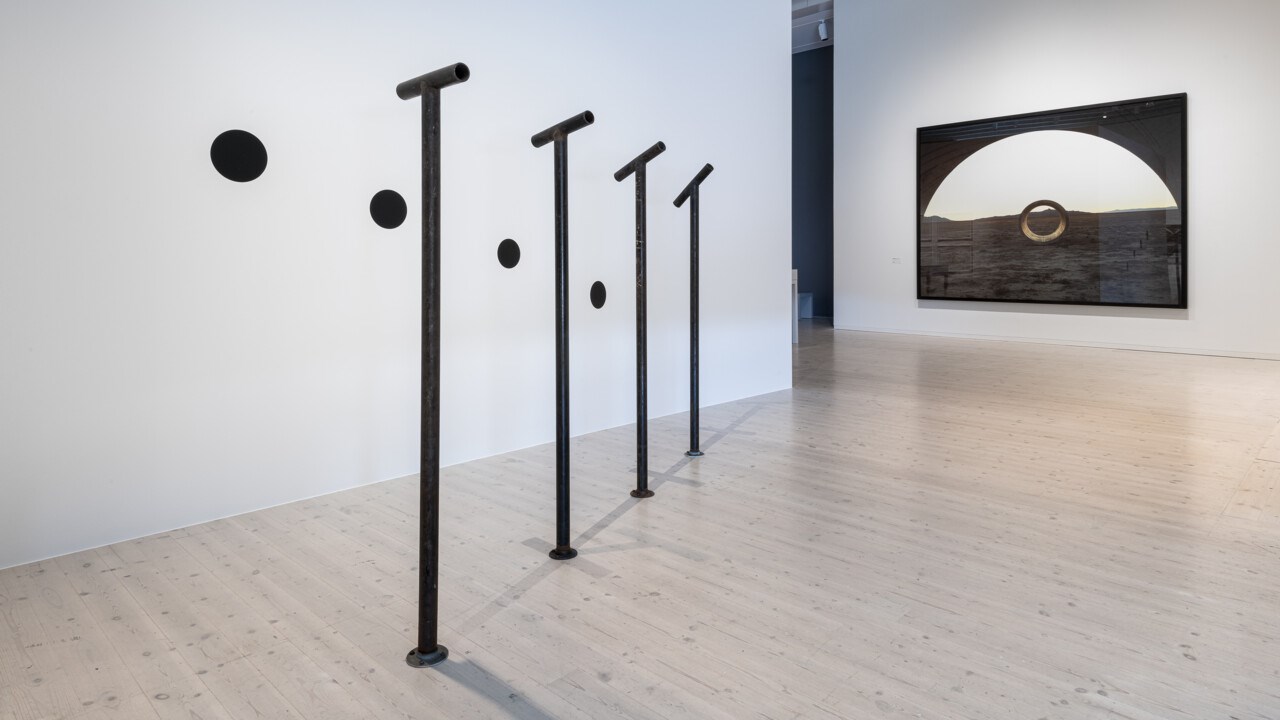 Guest Tour / Gunilla Bandolin
Sunday 2 October, 2022
at 14:00 - 15:00
Welcome to a guest tour of the current exhibition by Nancy Holt together with Gunilla Bandolin. The artist gives a personal display of the exhibition and make connections to her own artistry. Free admission. Language: Swedish.
Gunilla Bandolin (b. 1954) is an artist and former professor. Her works are large-scale and the expression approaches architecture. She has been a professor of landscape architecture formal theory at the University of Agriculture in Alnarp, visiting professor at the Royal Institute of Technology School of Architecture in Stockholm, and a professor of Art at Konstfack in Stockholm.
NANCY HOLT / INSIDE OUTSIDE
Nancy Holt (1938–2014) was a central figure in the New York art scene and was an innovator of site-specific installation and the moving image. Across five decades she asked questions about how we might understand our place in the world, investigating perception, systems, and place.

Inside Outside is the most extensive European survey of Holt's work and is the most ambitious presentation ever of her multifaceted artistic oeuvre. The exhibition includes film, video, photography, concrete poetry, audio works, sculpture and room-sized installations as well as drawings and documentation of her land art. Two of her major site responsive System Works are presented in this exhibition, in their first posthumous iterations, including Ventilation System, a playful sculpture covering several floors, both indoors and outdoors, in dialogue with the architecture of Bildmuseet.