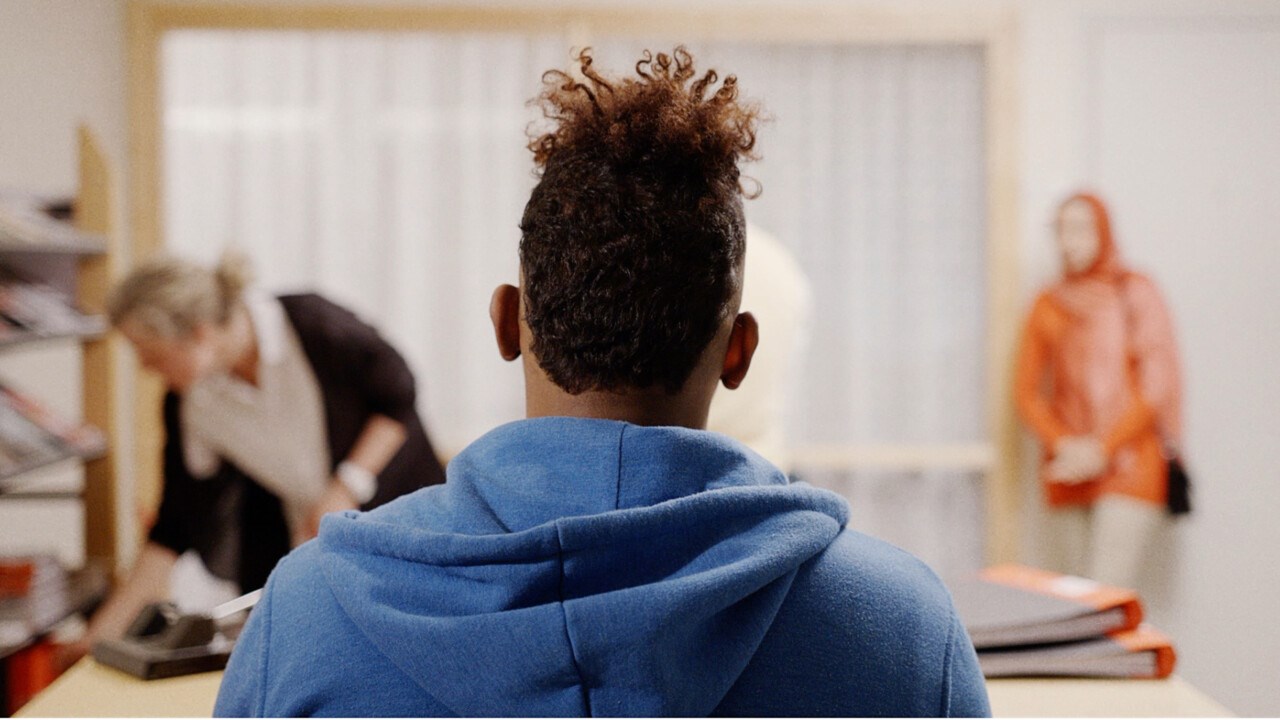 Film Screening / Talk about Sweden and the LGBTQI refugees
Sunday 6 March, 2022
at 14:00 - 15:00
The Comet, Sweden and the LGBTQI Refugees. Welcome to the screening of the short film Kometen [The Comet] by Victor Lindgren, followed by a public discussion between asylum-rights lawyer Aino Gröndahl, RFSL, and Christer Edeholt, chairperson of RFSL Umeå, in South African photographer and activist Zanele Muholi's ongoing exhibition. Free admission. Language Swedish.

"Kometen" (11 min) was nominated for a Golden Bear at the Berlin Film Festival 2017 and is an interpretation of Melker Garay's short story with the same title. Two men hide behind a fence at a border checkpoint. They have just begun their flight from the oppression and persecution in their homeland. Only one of them will reach Sweden. He is the comet. Victor Lindgren is a screenwriter and director affiliated with Bautafilm in Umeå.
Aino Gröndahl has worked with LGBTQI asylum seekers for ten years and is the author of RFSL's "Rejection Motivations in LGBTQI Asylum Cases" (2020), a juridical investigation of the review of sexual orientation, gender identity and gender expression at the Swedish Migration Agency and the migration courts.
Christer Edeholt is chairperson of RFSL Umeå and has long been involved in LGBTQI refugee issues. He is the initiator of the Rainbow Library and the Rainbow Shelf (Sweden's first) at the Umeå City Library and works as a library developer at the Västerbotten Regional Library with LGBTQI certification of libraries in the region.
The event is part of the programme to Zanele Muholi's ongoing exhibition at Bildmuseet and is arranged in collaboration with RFSL Umeå.

Read about the exhibition