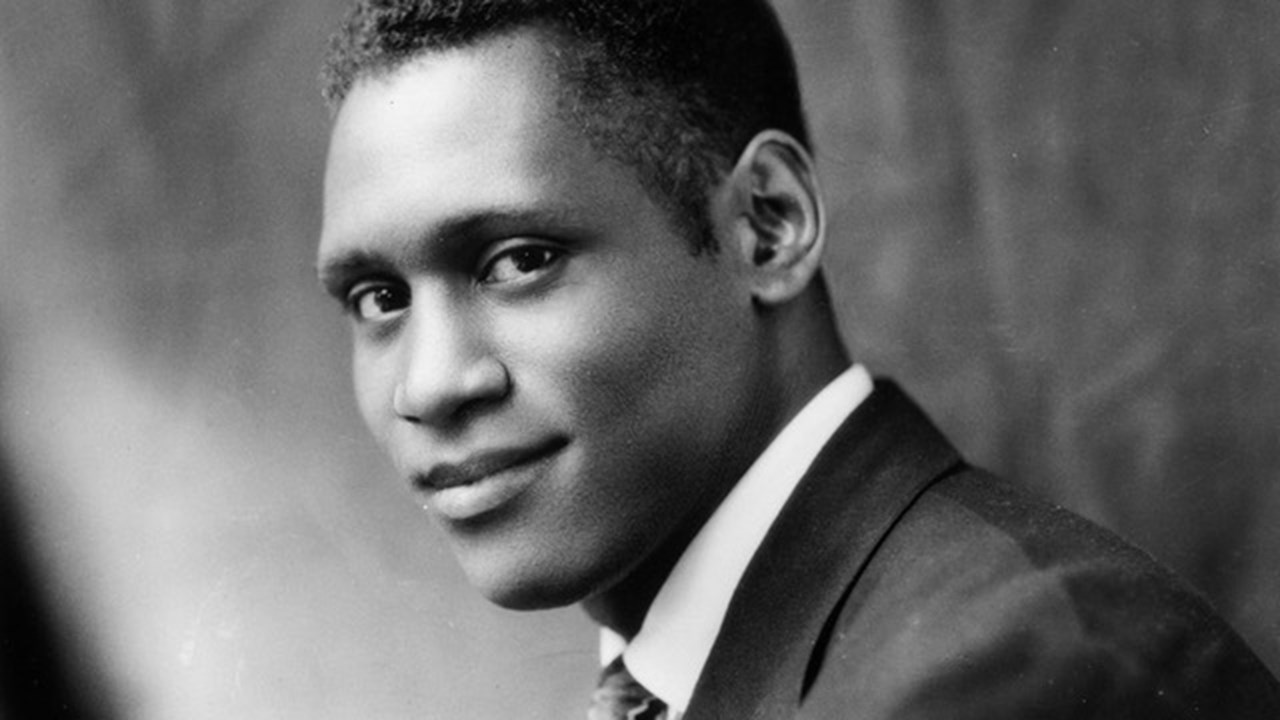 Storytelling performance about Paul Robeson
Sunday 20 September, 2020
at 14:00 - 15:00
From motion pictures to New York's Broadway to the hallowed stages and concert halls of Great Britain and in fact, all the world over; Paul Robeson transcended the colour barriers of the early 1900s and is widely considered – then and now – the first black superstar.
Welcome to a storytelling performance about Robeson with actor and musician Jason Nemor Harden: "Ol Man River: The Life, Times and Music of Paul Robeson". The event is a part of the programme in conjunction with Bildmuseet's Faith Ringgold-exhibition, can be experienced via live-stream as well as on site at the museum. Language: English.
Free admission but a limited number of places.
Prebooking: https://bit.ly/2ETQtcm
The event will be live-streamed at:
https://vimeo.com/456451593
——

PAUL ROBESON was born the youngest of 5 children on April 9, 1898. During his life, he would rise to the highest heights in the world of sports, scholarship, as an artist and eventually as a renowned civil rights activist. His fame spread throughout the world, particularly his unmistakable bass-baritone voice. His iconic performance with the song Old Man River in 1928 in the stage production of ShowBoat would follow him throughout the rest of his life and beyond.
Robeson started a career in law when after a brief stint he realized there was no room at the top of the law profession for a black man. Encouraged by his wife, he began to mingle with musicians, writers and actors in the early stages of the Harlem Renaissance and as they say, the rest is history.
——
JASON NEMOR HARDEN (b. Houston, USA) is an American/Icelandic singer, saxophonist, actor and writer, since 2013 a part of Nordic Black Theatre. He has written three of the theatre's productions with the latest about Martin Luther King Jr. set to be staged at Det Norske Opera og Ballet in March 2021. Jay Nemor has released several full-length studio albums as a band member and one as a solo artist. Currently residing in Umeå, he is now set to release a new album in the autumn of 2020: "Break Free" with Jay Nemor and Electrified.