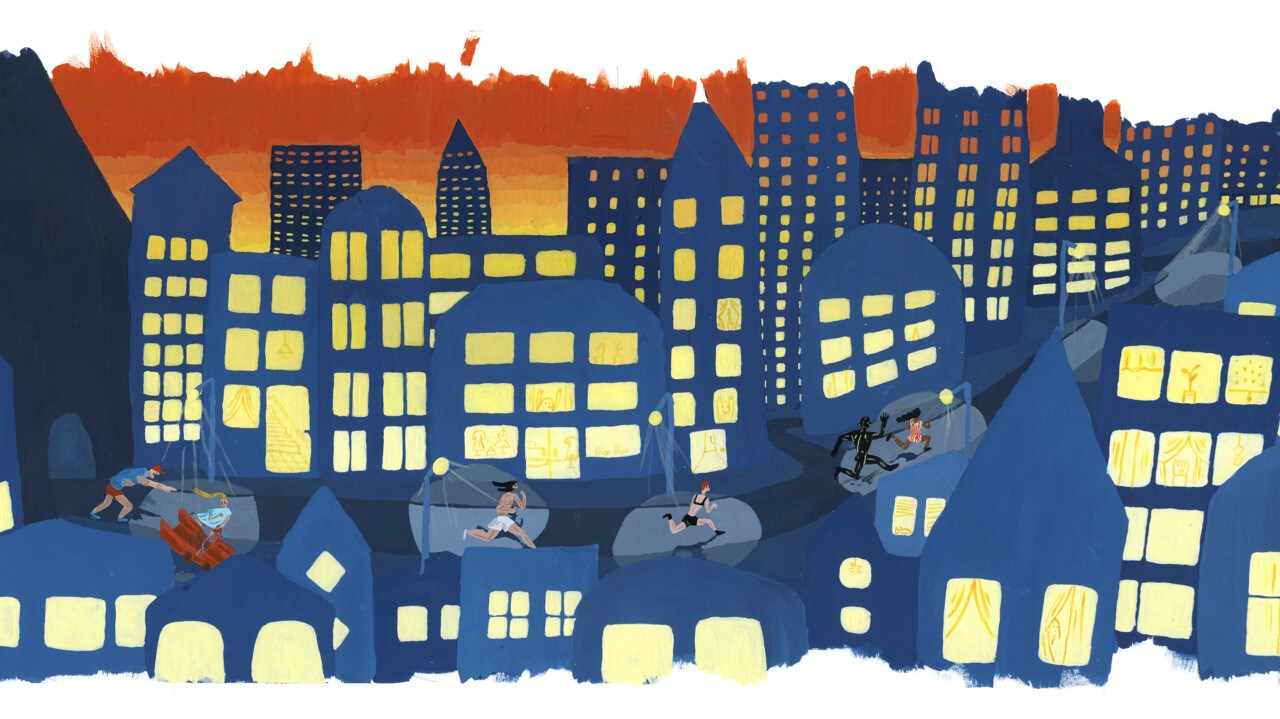 Award ceremony Swedish Picture Book of the Year
Sunday 11 October, 2020
at 14:00 - 15:00
Award ceremony Swedish Picture Book of the Year: Karin Cyrén will receive the award Snöbollen [The Snowball] for her book Marathon, named the best Swedish picture book of 2019.
Welcome! Free entrance, but a limited number of seats.
Language: Swedish.

Please book in advance: https://bit.ly/3gVBfk3
The event will be live-streamed at:
http://www.bildmuseet.umu.se/en/livestream
The prize will be presented to the awardee by Vicky Uhlander, chairman of Krumelur – Association for Young Words in the North, and secretary of The Snöbollen.
Vicky Uhlander is present in Bildmuseets flex hall and we will meet Karin Cyrén on the big screen.
There will be a conversation between Karin Cyrén and curator Brita Täljedal, both on link. About Marathon and the original paintings for the book, which are on show at Bildmuseet. Language: Swedish.
Karin Cyrén (b.1984) is a Swedish picture book artist and illustrator based in Stockholm. Marathon is full of quirky comedy and incorporates mini-dramas, mutual antagonisms and contradictions that give the story a dynamism and diversity. The race - the marathon - is full of pain, tricks and triumph. In its justification for the prize the selection panel writes, "A humanistic, cross-border and cosmopolitan book".
The prize is an initiative by Krumelur – Association for Young Words in the North, in cooperation with Umeå Kultur, Kulturföreningen Pilgatan, Bildmuseet, Umeå University, the county library of Västerbotten, Littfest – Umeå International Literature Festival, Mid Sweden University and the Association of Swedish Illustrators and Graphic Designers.