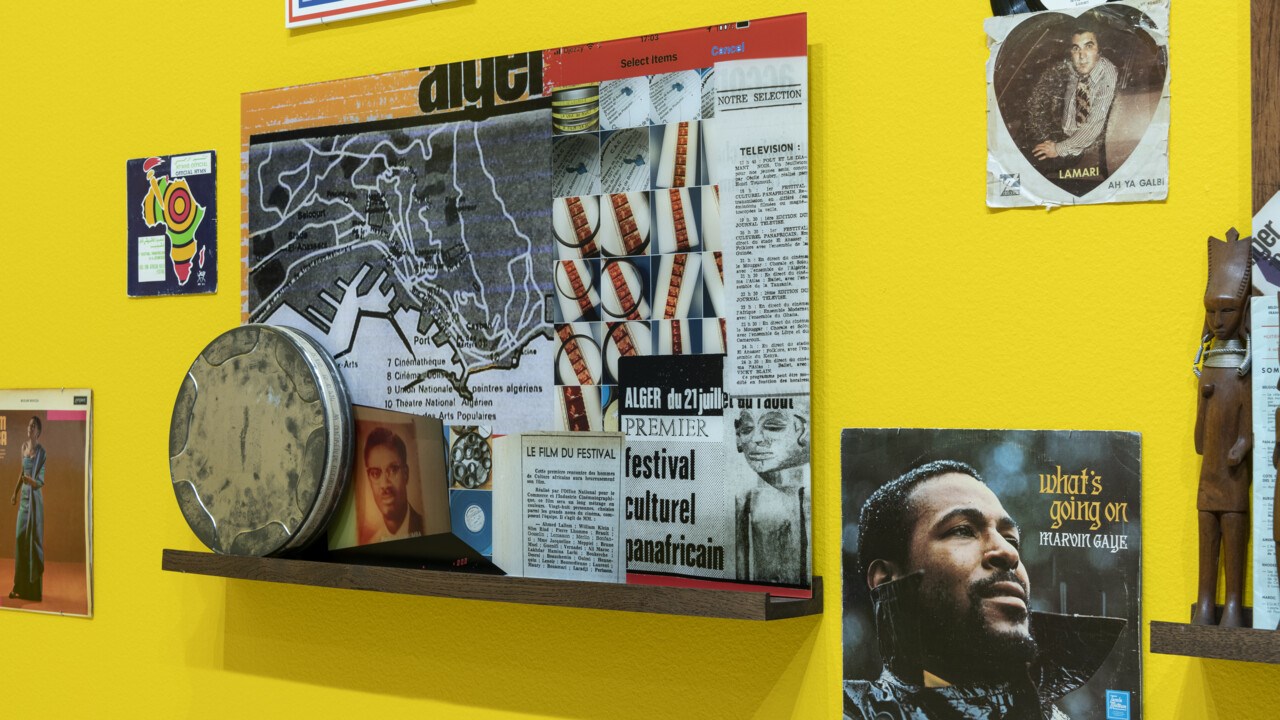 Artist Talk / Zineb Sedira
Sunday 3 October, 2021
at 14:00 - 15:00
Digital artist talk in the exhibition Standing Here Wondering Which Way to Go. Artist Zineb Sedira in conversation with museum director Katarina Pierre about the honorary commission to represent France at the Venice biennale 2022, and the road to get there: the challenges, the doubt, and the censorship. Language: English.
Follow this link: Live-Stream
Zineb Sedira was first presented at Bildmuseet in a large solo exhibition in 2010. Curator of the exhibition Under the Sky and Over the Sea was Katarina Pierre, who has followed Sedira's career and artistic oeuvre for many years.
Zineb Sedira (b. 1963, France, based in the UK) will represent France at the Venice Biennale 2022. Her ongoing exhibition at Bildmuseet is about culture and resistance: time, place and identity. Standing Here Wondering Which Way to Go features a replica of the artist's living room, a diorama adorned with furniture, books and interior details. Photomontages, album covers, books and films all evoke the 1960's and a spirit of solidarity and international engagement.
Bildmuseet / 40 Years of International Contemporary Art in Umeå, Sweden