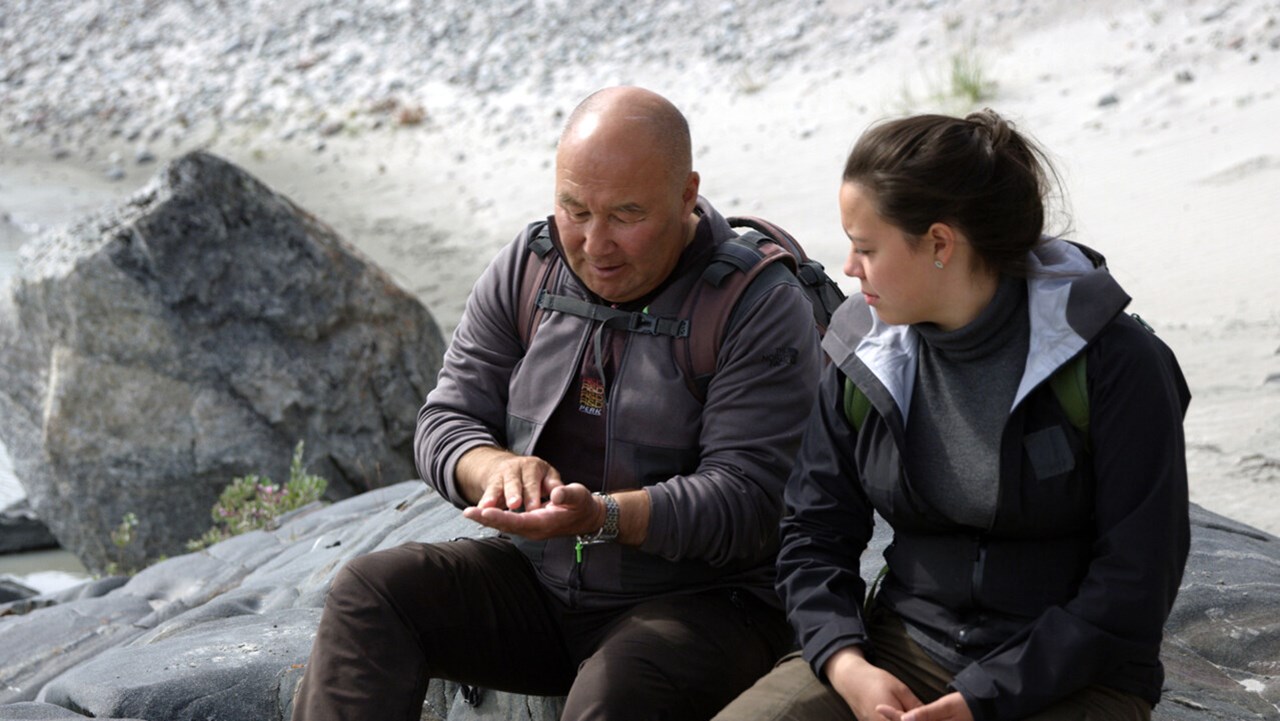 Film Screening and Award Ceremony
Sunday 28 November, 2021
at 13:00 - 14:00
Umeå European Film Festival (UEFF) is visiting Bildmuseet! As a part of the festival programme but with free admission, we will be screening Clara Boden's short film "Not Until Now" and the documentary "Aasivissuit" by Jasper Coppes. After that, the artist Gunilla Samberg will hand out the new documentary film award, "Rödspoven".
At 13.00-13.30:
NOT UNTIL NOW (7 min)
Short film by Clara Bodén
Language: Swedish. Subtitles: English
A young woman is calling from a call centre in Stockholm. "Hello, Clara. Are you aware that the Boreal Forest Belt needs protecting?" I'm standing in the Boreal Forest Belt, but the connection's crap, and I can hardly hear you. A short essay on forests, conditions and belonging.
AASIVISSUIT (23 min)
A documentary by Jasper Copper
Language: Kalaallisut. Subtitles: English
This film follows two park workers moving through West Greenland, talking during their work about the landscape and the ecosystem. Aasivissuit is a poetic depiction and a partly new image of Greenland, a country with more layers than the melting icebergs that have long been allowed to represent it. The film is one of three nominees for the film award "Rödspoven".
Jasper Coppes (1983, Amsterdam) is a visual artist who works in a diverse range of media such as films, sound performances, installations and writing.
At 13.30-14.00:
AWARD CEREMONY RÖDSPOVEN
The new film prize "Rödspoven" will be awarded to a documentary film focusing on current issues that we face in our time. The winner will be presented by artist and jury member Gunilla Samberg. The three films nominated this year are all focusing on the climate issue:
* Aasivissuit by Jasper Coppes (Netherlands / Greenland)
* Observations at 65° South by Lilian Hess (Germany)
* Taming the Garden by Salomé Jashi (Georgia / Switzerland)
This event is a collaboration between the Umeå European Film Festival (ueff.se/en) and Bildmuseet, Umeå University.
Bildmuseet / 40 Years of International Contemporary Art in Umeå, Sweden