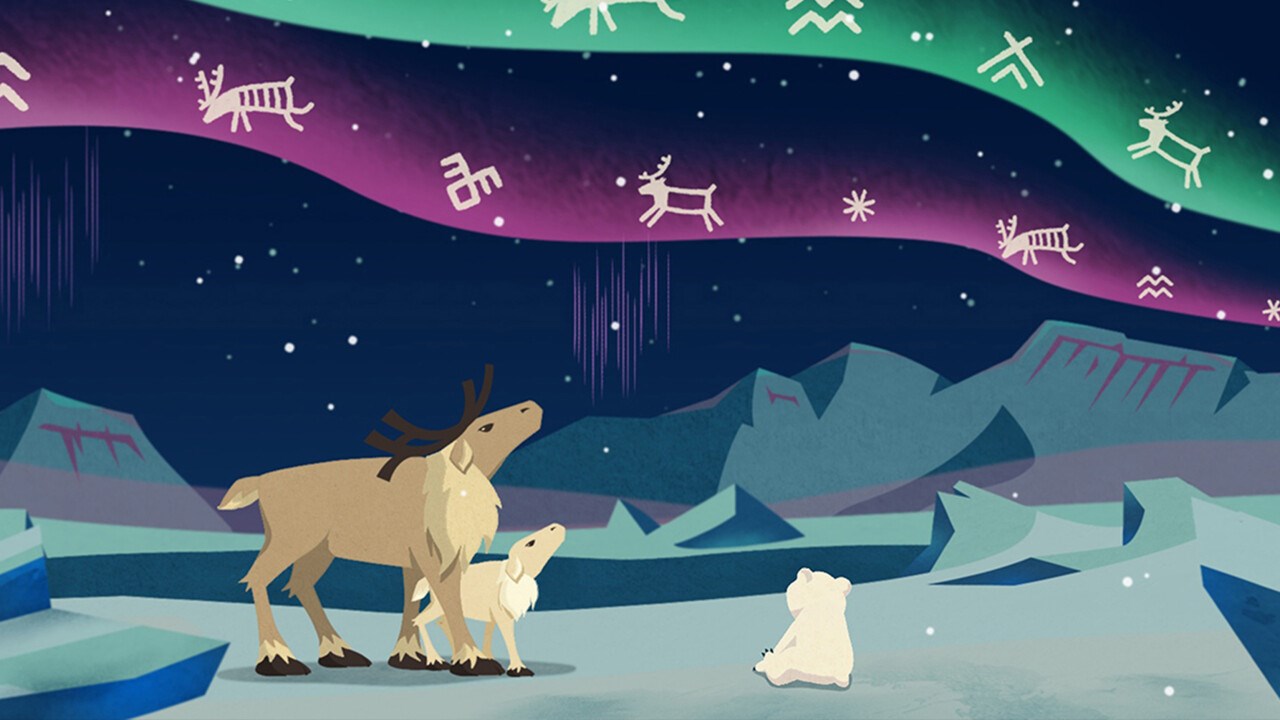 Film for children: Umeå European Film Festival guests Bildmuseet
Saturday 2 December, 2023
at 13:00 - 16:00
In collaboration with Umeå European Film Festival, we present a short film programme for children aged 3–6. The programme contains four short films (total duration 31 minutes) and will be shown in three separate screenings on Sunday. Take the opportunity to combine the films with a visit to our creative workshop to make your own art!
Location: Floor 0 (Flexhallen)
Battery Daddy (6 min)
South Korea, 2021
Director: Seung-bae Jeon
Language: No dialogue or subtitles
Battery Daddy helps with nearly everything in the house – he gives power to the remote control, the mosquito racket and the torch. One day, Battery Daddy joins the family on an outing to the sea, which proves to be anything but relaxing. An animated adventure about a very small superhero.
Trailer: https://www.youtube.com/watch?v=P0Ro0h2bO_0
A Tiger with No Stripes (9 min)
France and Switzerland, 2019
Director: Raul 'Robin' Morales Reyes
Language: No dialogue or subtitles
A tiger is sad that he doesn't have any stripes and heads out to the jungle to look for them. This turns into an eventful journey of discovery.
Trailer: https://www.youtube.com/watch?v=cwhC_adY1dc
I Am a Pebble (6 min)
France, 2020
Directors: Melanie Berteraut Platin,
Yasmine Bresson, Leo Coulombier, Nicolas Grondin,
Maxime Le Chapelain and Louise Masse
Language: No dialogue or subtitles
An otter misses her family. In her imagination, they are there – jumping, playing and alive. A colourful animated film for young audiences about loss and belonging.
Trailer: https://www.youtube.com/watch?v=NMaEkUgFV44
Ursa – The Songs of the Northern Lights (10 min)
Norway, 2021
Director: Natalia Malykhina
Language: No speech or subtitles
In the icy Arctic landscape, a polar bear cub wakes up all alone. Lost and hungry, he heads out to look for his mother. The bear cub is little, and the Arctic is large, cold, and full of dangers. But with new friends, nothing is impossible. A magical animated film for the smallest viewers.
Trailer: https://www.youtube.com/watch?v=wQJot3X0e7g