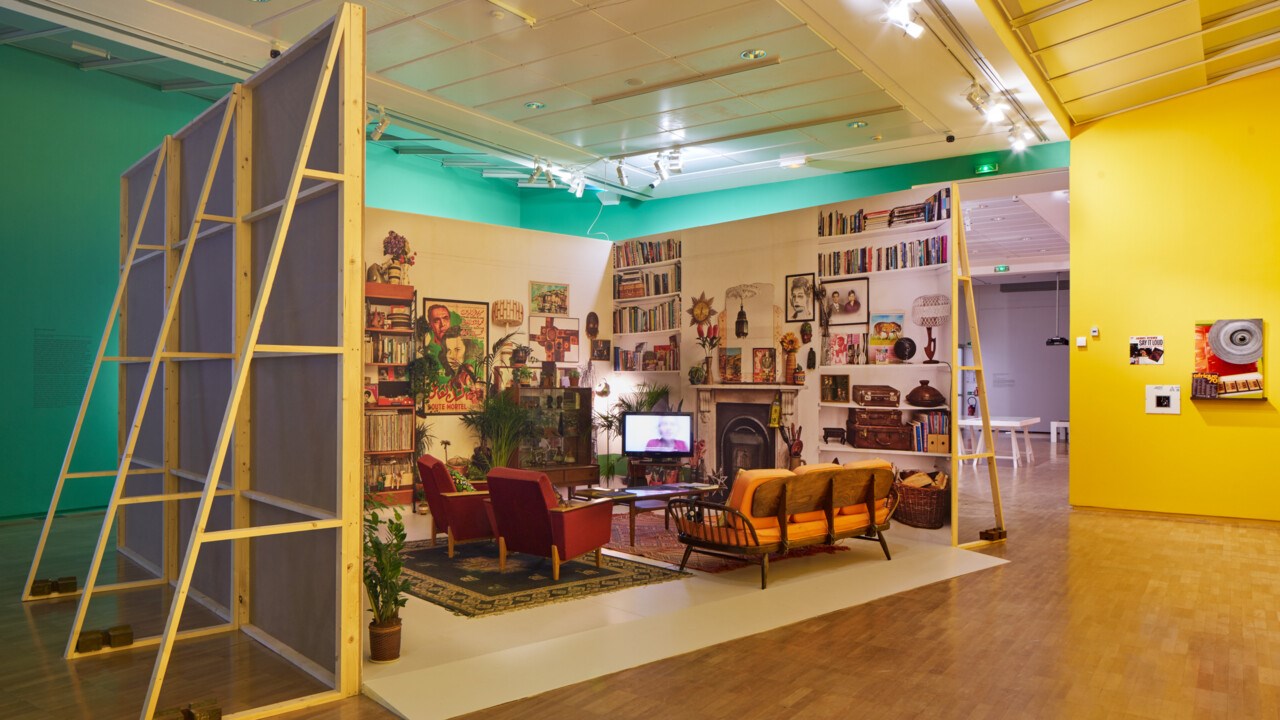 Digital Opening: Zineb Sedira and Architectures of Transition
Saturday 19 June, 2021
at 14:00 - 15:00
On Saturday 19 June, Bildmuseet opens two new exhibitions: Architectures of Transitions and London based artist Zineb Sedira's solo exhibition Standing Here Wondering Which Way to Go.
Bildmuseet is finally open to on-site visits again, but as a precaution, the opening event will be digital to prevent crowding. You are welcome to connect from your sofa at home, or why not from the beach! Through the inauguration talks with artists and curators, you will be well prepared for your IRL visits to the exhibitions.
ARCHITECTURES OF TRANSITION
The exhibition presents Nordic architects and projects that, in various ways, represent a shift in contemporary architecture. It showcases architectural answers to the challenges of the current environmental emergency, featuring innovative solutions, new materials and alternative ways of conceiving architecture and urban space. Through photography, film and large-scale installations, the exhibition presents ongoing, realized and utopian building projects that underline potential pathways forward.
ZINEB SEDIRA / STANDING HERE WONDERING WHICH WAY TO GO
Zineb Sedira's exhibition at Bildmuseet is about culture and resistance: time, place and identity. Among photo montages, album covers, books and films, the artist presents a replica of her own living room, a diorama adorned with furniture, books and interior details that all evoke a certain time and movement.
Bildmuseet / 40 Years of International Contemporary Art in Umeå, Sweden