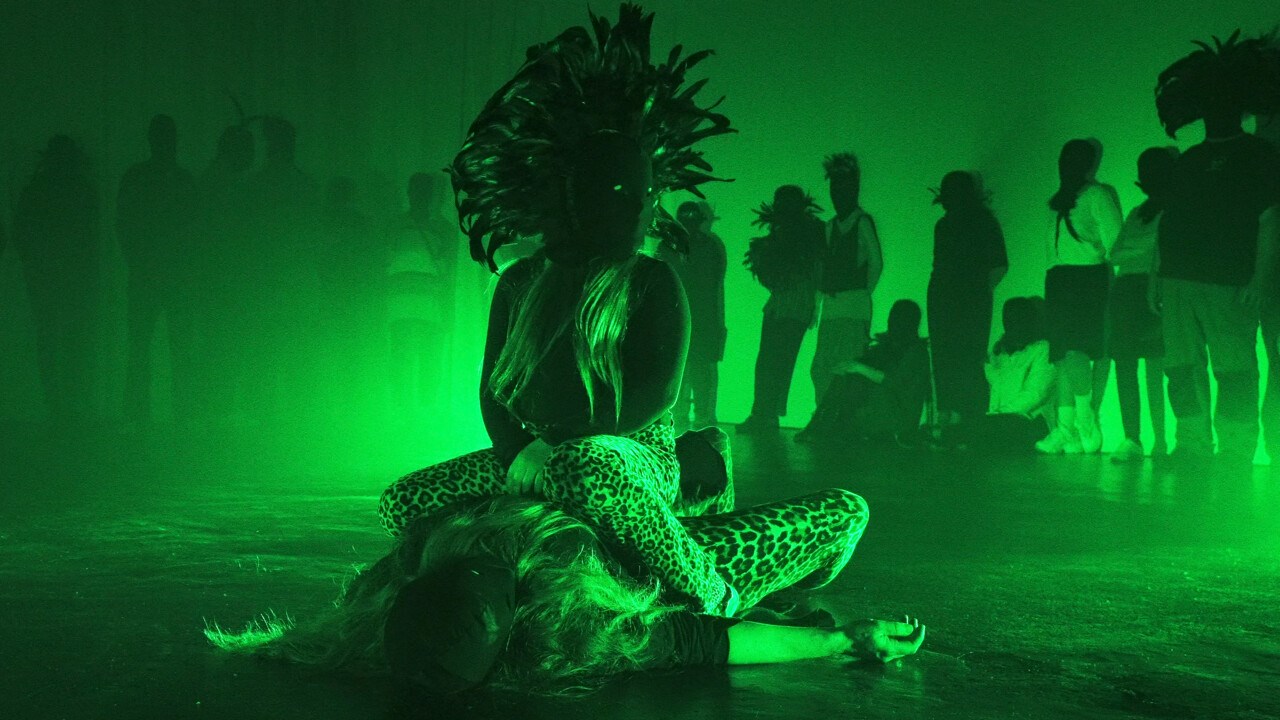 Performance Weekend
Saturday 17 September, 2022
at 12:00 - 17:00
Welcome to a September weekend of performance in and around Bildmuseet. The weekend starts with an Art Friday and continues on Saturday afternoon.
LILITH (Elin Lundgren and Petter Pettersson) perform an interactive performance that explores compliant group membership and rebellious individualism. Josefine Östlund creates a sculptural installation by the river together with a wheeled excavator. Anna-Karin Rasmusson performs in an everyday realistic but twisted scenography. And Geoff Robinson invites us to a sound walkabout where the potential future of the Ume River will be explored.

The acts are performed continuously or repeated on several occasions = so that you will have the opportunity to experience them all. On Saturday, you can also listen to a series of short talks with the participating artists in the café.
More information and the programme details are available here