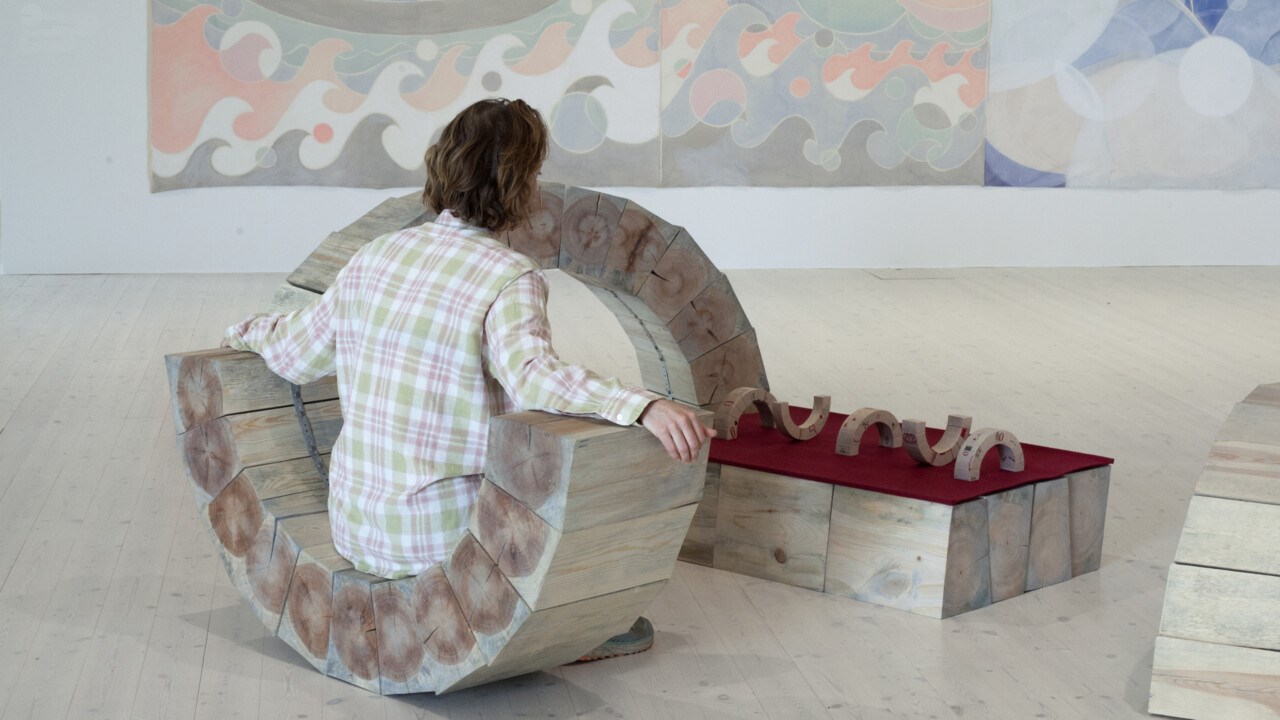 Performance: Ur arken
Sunday 22 October, 2023
at 10:00 - 12:00
Performance: Ur arken
A performance by the artist duo Gideonsson/Londré.
Floor 6. Pre-booking is required.
15 min, three people at a time.
The artist duo Gideonsson/Londré is included in the exhibition Down North / Contemporary Art in the Arctic with the installation Ark. At each location during the exhibition tour, the duo has performed in some form. Ur Arken is the final part in an elongated movement from Portland to Reykjavik and on to Umeå. In various sessions with local groups, physical narratives have emerged using a game board and small arch-shaped objects. In the encounters, various bodily traces have been evoked, as remnants of previous generations and existences, marked by the landscape we inhabit. The artists are now inviting up to three participants per session for a 15-minute performance. The stories they collect will be shared and carried forward by new recipients.
Gideonsson/Londré are Lisa Gideonsson (b. 1985, Linköping) and Gustaf Londré (b. 1986, Dalsjöfors) and is based in Kallrör, Jämtland. Through performance, installations, and interventions, they investigate our relationship with time. Part of their practice consists of positioning and using their bodies in new and challenging ways and breaking with ingrained movement patterns. They believe that such a strategy can release knowledge and experiences that have been stored in our bodies for generations, but that today's people have lost touch with.
The artists would like to thank Dave, Katarina, Lars, Bergþóra, Brynja and Guðný.