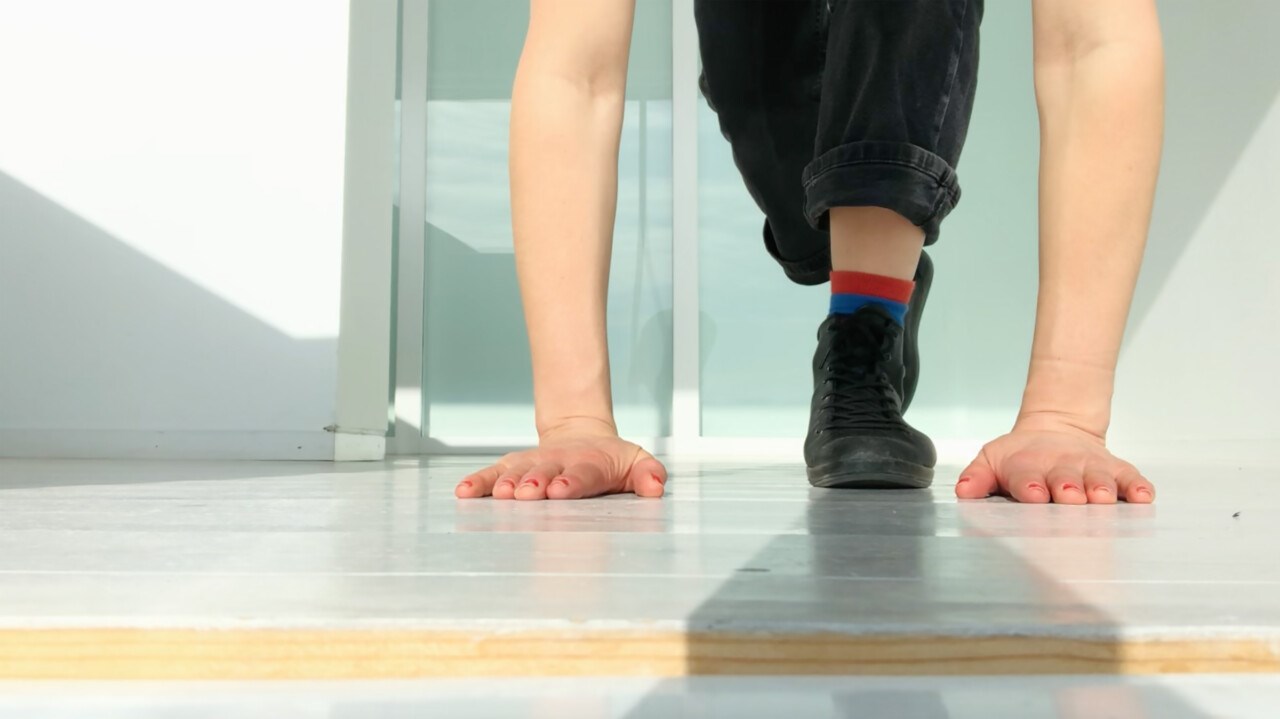 Performance: L_I_N_J_E_N
Sunday 1 October, 2023
at 12:00 - 17:00
Performance: L_I_N_J_E_N
A durational performance by artist Cecilia Cissi Hultman.
Like a nerve or a simplified drawing, Cecilia Cissi Hultman's performance L_I_N_J_E_N finds its way through Bildmuseet's rooms and floors. It is a kind of concrete mapping or response to the lines that already exist in the architecture, and which are varied in different chapters with different colours, thicknesses, and materials. The role of the line is similar to Hultman's own role, strongly connected with being on the way, but at the same time being in the direct, in the present. To follow the line and be aware of the choices made in consultation with the chosen route. The performance lasts for two days and visitors can follow Cecilia Cissi Hultman's subdued process through Bildmuseet, stay for a long or short time, and return later.
Cecilia Cissi Hultman (b. 1985 in Sundsvall) is based in Sundsvall. She graduated from Konstfack in 2014 and works with both installations and performance. She has exhibited in many places in Sweden and abroad and is represented in several public art collections. Hultman sees it as the strength of her artistry to note details and show ways of seeing what already exists. This requires a presence and a watchful eye that chooses with precision, as well as a body that is attentive to the whole.