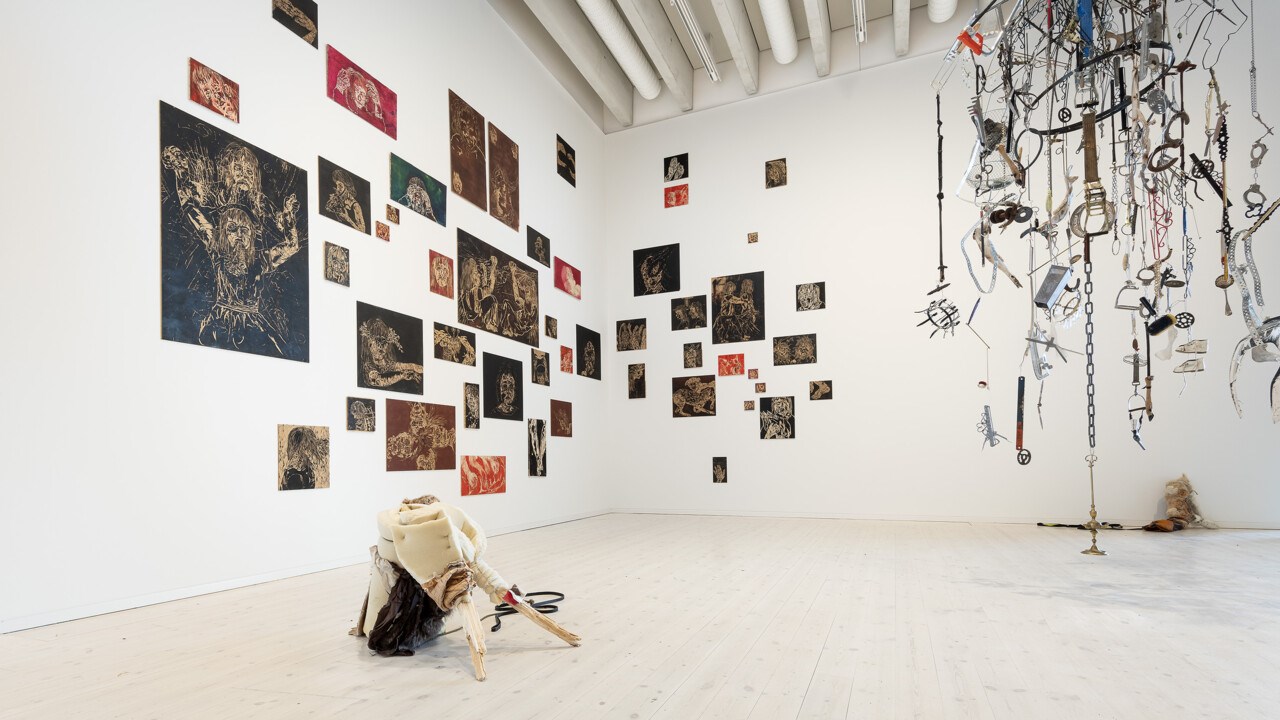 Film presentation / Degree Exhibition in Fine Arts 2021
Sunday 16 May, 2021
at 14:00 - 15:00
Film presentation: Students from the masters programme in Fine Arts on their works in the degree exhibition at Bildmuseet. The series of short films are looped in the exhibition halls. At this digital event, we will stream the films together to be watched at home. Language: Swedish and English.
Follow this link: Live-stream
The final exhibition from the Master program from Umeå Academy of Fine Arts is a very personal show of young artists, who have put their energy and reflections into an old poetic and narrative system – art – at a time when so many certitudes have started to erode. This exceptional time will be a sort of hidden sub-text of the works presented.
Participating artists: Rakel Bergman Fröberg, Tekla Bergman Fröberg, Hannah Brännström, Joel Danielsson & Louise Öhman, André Fischer, Mrah Gazi, Erica Giacomazzi, Emma Hjelm, Judit Kristensen, Per Nenzelius, Charlotte Ostritsch, Jonatan Pihlgren, Yuri Rusinov (Georgios Lazaridis) and Sandra Wasara-Hammare. Main tutor is the Berlin based artist Ariane Müller, guest teacher at the Academy of Fine Arts.
Bildmuseet / 40 Years of International Contemporary Art in Umeå, Sweden
Event type:
Digital Event