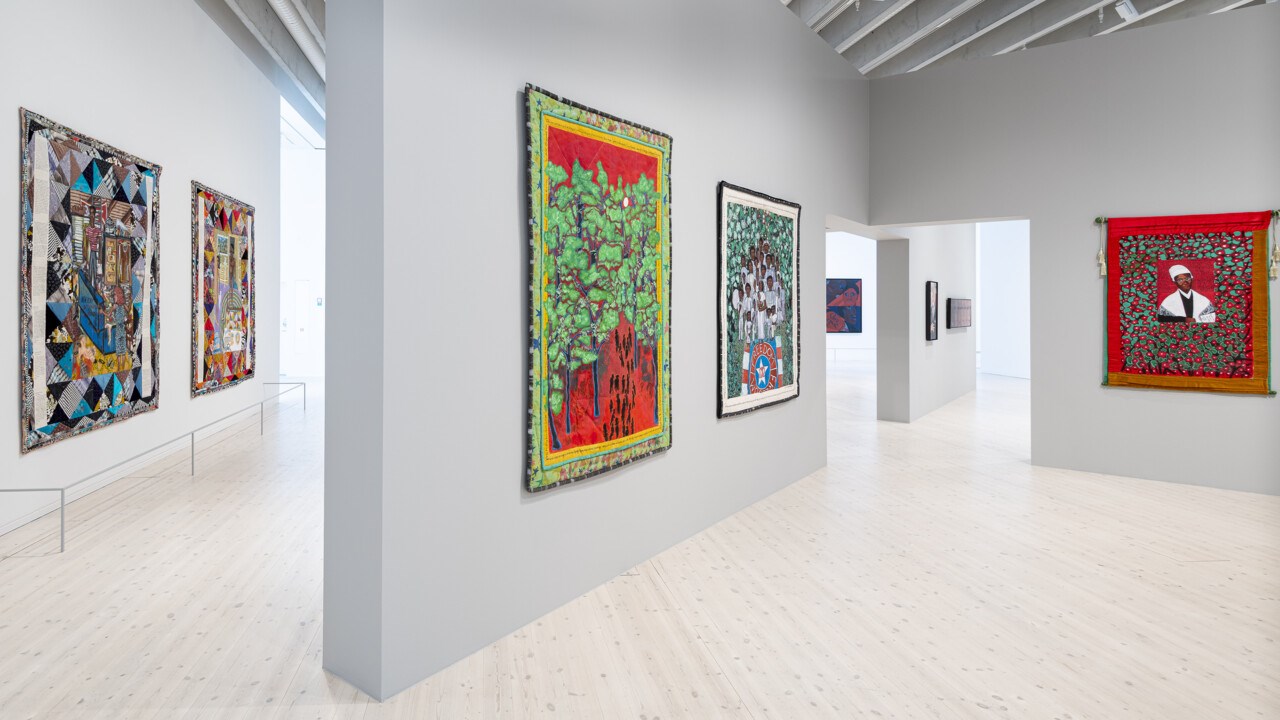 Public Conversation in Faith Ringgold
Sunday 13 September, 2020
at 14:00 - 15:00
Our new Faith Ringgold exhibition is in cooperation with Serpentine Galleries in London and this Sunday afternoon, we have the great pleasure to welcome you to a public conversation between the curators Hans Ulrich Obrist and Melissa Blanchflower, this exhibition's curators from the renowned Serpentine Galleries in London, and museum curator Anders Jansson, who curated the exhibition Faith Ringgold at Bildmuseet.
Language: English
Free admission but a limited number of places.
Prebooking: https://bit.ly/2ETQtcm
The event will be live-streamed at https://vimeo.com/455495119
HANS ULRICH OBRIST is an art curator, critic and the Artistic Director at the Serpentine Galleries, London. In 2009, he was named the most influential person in the art world by ArtReview. Obrist has organised hundreds of important international art exhibitions, such as Manifesta 1, the Berlin Biennale and the Moscow Triennale, as well as solo exhibitions with for example Gilbert & George, Marina Abramovic, Jeff Koons and now Faith Ringgold. He has published over 70 books, including monographs about Gilbert & George and Gerard Richter and several on curating.
MELISSA BLANCHFLOWER is Exhibitions Curator at the Serpentine Galleries, London, and co-curator of the Faith Ringgold exhibition. Blanchflower has organised numerous exhibitions including Christo and Jeanne-Claude: Barrels and The Mastaba 1958-2018 och Hilma af Klint: Painting the Unseen. Prior to the Serpentine, she worked at Tate Britain as an assistant curator.
ANDERS JANSSON is Museum Curator at Bildmuseet, Umeå University. He has curated numerous exhibitions and co-curated the Faith Ringgold exhibition for its presentation at Bildmuseet. Prior to Bildmuseet, Anders Jansson was the Director of Skellefteå Museum.