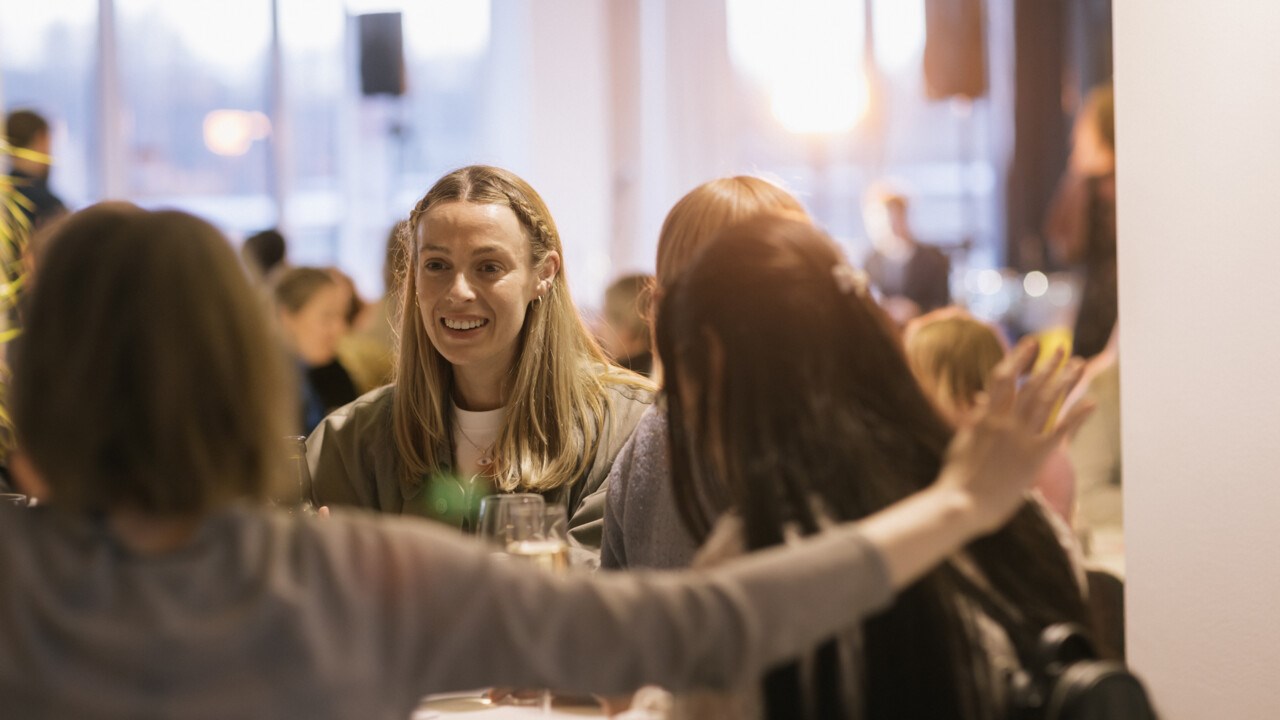 Art Friday with Mats Jonsson / Live: Mi von Ahn / Bildmuseet's Christmas Market
Friday 9 December, 2022
at 17:00 - 23:59
Welcome to the season's last Art Friday at Bildmuseet with a lecture by Mats Jonsson and live performance by Mi von Ahn. In addition, we sneakily start the Bildmuseet's Christmas market, open workshop and DJs entertain all evening.
_________________________________
ART FRIDAY
LECTURE: MATS JONSSON
CHRISTMAS MARKET
DJ
OPEN WORKSHOP
BAR
AFTER WORK
FREE ADMISSION
__________________________________
Draw your life!
Mats Jonsson current with the exhibition Still Sami at Bildmuseet talks about autobiographical storytelling in text and image. Language Swedish.
Mi von Ahn creates dreamy indie rock with nerve and presence. A kind of warming melancholy in a contrasting and dynamic soundscape that brings inland forests an ounce of Norrland melancholy to mind.Current with 'reverie reworks ep' which was released in November were five producers done reworks from the album 'reverie' which was released in March this year.
Bildmuseet's Christmas market with students from Umeå Academy of Fine Arts, Umeå Institute of Design and Umeå School of Architecture sell their own creations.
Club Soda consists of Alexandra Aveling and Cecilia Crawford and the duo have played at clubs and venues around town. Guaranteed party atmosphere!


17.00-00.00 All of Bildmuseet's exhibitions are open
DJ's Club Soda plays throughout the evening. Plan 0
17.00-21.00 Bildmuseet's Christmas market with students from the College of Art, the College of Design, and the College of Architecture selling their own creations. Plan 0
17.00-21.30 Open workshop - DIY Christmas decorations from recycled materials, inspired by Mats Jonsson's poinsettia. Plan 0
20:00-21:00 Lecture: Draw your life!
Mats Jonsson currently with the exhibition Still Sami talks about autobiographical storytelling in text and image. Plan 0
21.00-21.30 Mats Jonsson signs books at Bildmuseet's shop. Plan 1
22.00-23.00 Live concert: Mi von Ahn with her band. Plan 0
00:00 Bildmuseet closes