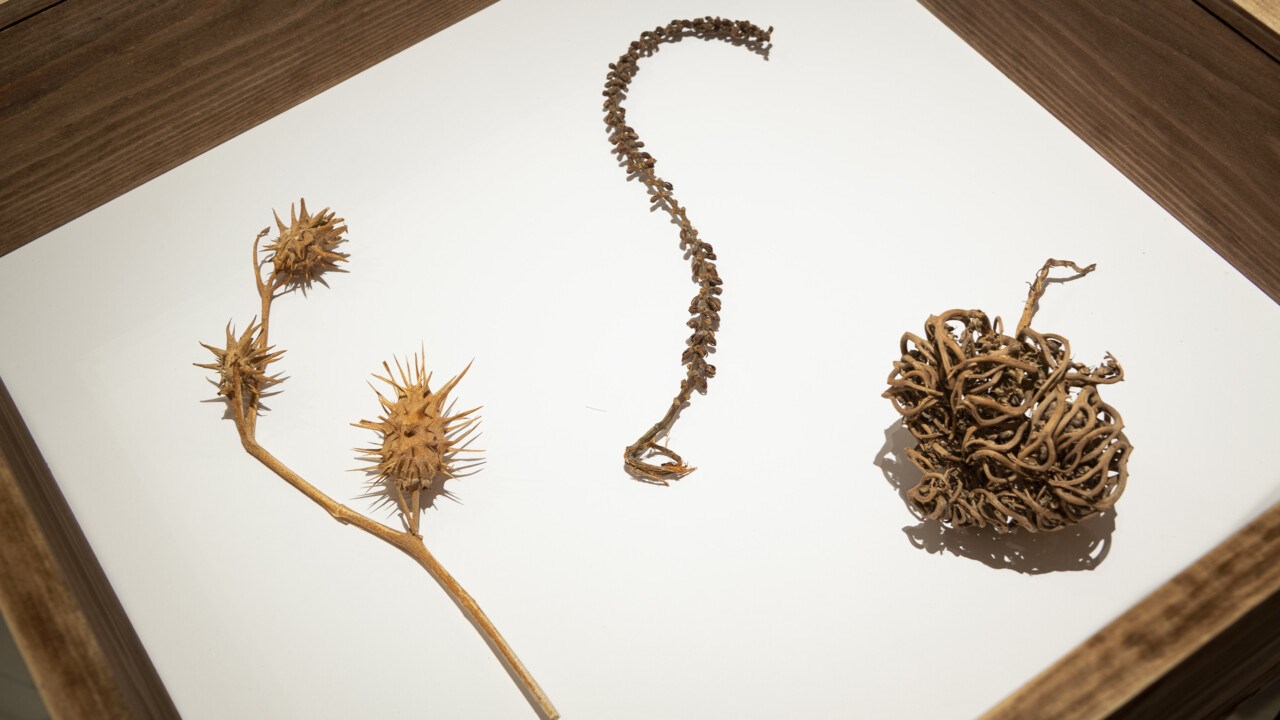 Artist Talk with Hanan Benammar
Sunday 11 April, 2021
at 15:00 - 16:00
Conversation between artist Hanan Benammar and the curators Sofia Johansson and Clelia Coussonnet, about her artistic practice and about her artwork Desert Garden in Bildmuseet's exhibition Ground Control. Language: English.
Follow this link: Live-stream
Hanan Benammar works conceptually on geopolitical, environmental and social issues. Her artistic practice encompasses sound, music and text, field recordings and archival strategies. Travel and fieldwork are important elements of her gathering of information, knowledge, stories, collective memories, myths and rumours. Her projects are process-oriented and carried out over long periods of time. Expressing herself through sound and video installations, performances, concerts, occasional interventions and land art, Benammar's working methods are primarily inspired by scientific research.
Hanan Benammar (b. 1989, Algeria/France, resides in Oslo, Norway) has Master's Degrees in Fine Arts from both the Oslo National Academy of the Arts in Norway and the Dutch Art Institute in the Netherlands. She is co-creator of and one of the actors in the play Ways of Seeing, which premiered in 2018. Her recent exhibitions include Leave No Stone Unturned [Remuer la terre] at Le Cube – independent art room in Rabat, Morocco, and Vis meg din hage at Kunstnerforbundet in Oslo, Norway. She participated in the 3rd Biennial Land Art Mongolia 360°.
Bildmuseet / 40 Years of International Contemporary Art in Umeå, Sweden