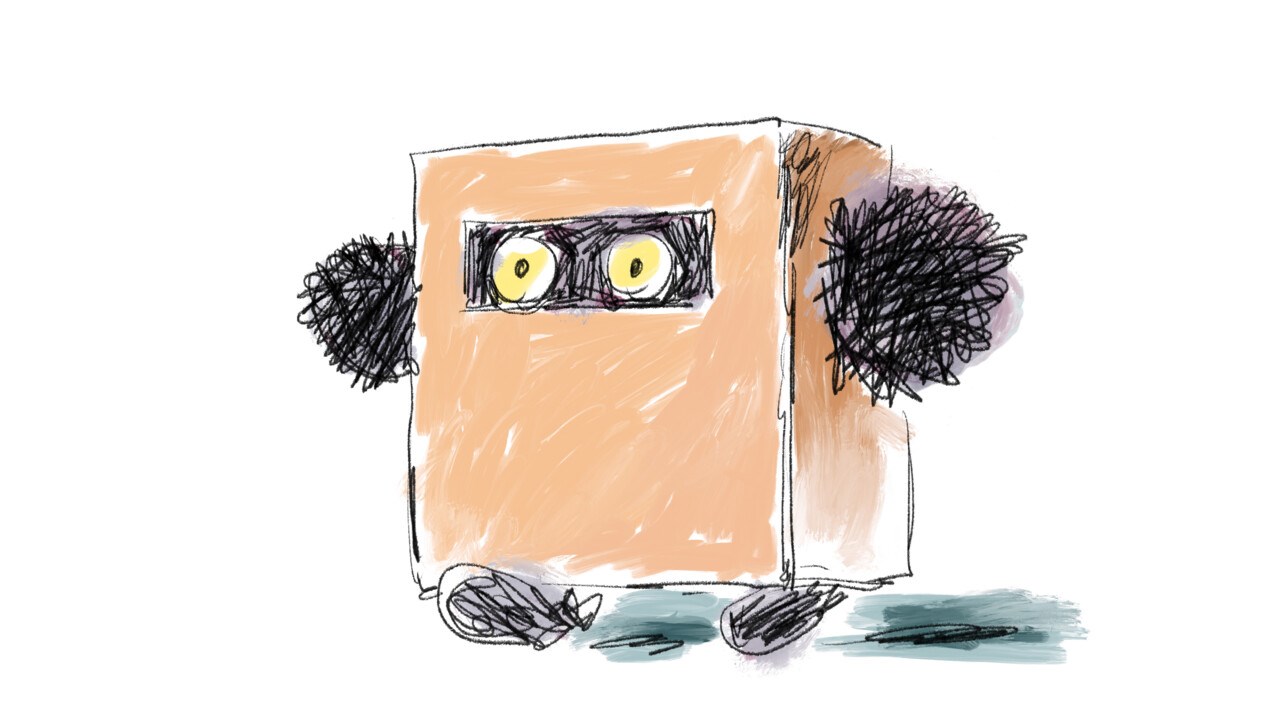 Opening of The TV Trampoline / Live: Unroyal / Art Friday
Friday 21 October, 2022
at 17:00 - 23:59
It's time for the autumn's big opening at the Bildmuseet. We are opening a large collective exhibition with the a particular cultural heritage that the children's programs on Swedish television between 1965 and 1985 formed.The live act of the evening is the electronic duo Unroyal - current with the new album This Is Louder. In addition, there will be a DJ, bar and open workshop.

_________________________________
ART FRIDAY WITH OPENING
OPENING: THE TV TRAMPOLINE
LIVE: UNROYAL
DJ: PEDER STENBERG (DEPORTEES) NILS FREDRIKSSON
WORKSHOP
BAR
FREE ENTRANCE
__________________________________
The point of departure of the exhibition The TV Trampoline is children's television during the period 1965–1985. Artists and authors have created new works inspired by television series such as Gena the Crocodile, Sesame Street, Our Little Sandman, and Professor Balthazar. These programmes have been the springboard, or trampoline, for each artist's and author's own memories and reflections. Their interpretations touch on topics such as how children's television links to issues of memory, citizenship, education, and political movements.  
 
Participants: Petra Bauer, Ida Börjel & Lo Hillarp, Andjeas Ejiksson, Annika Eriksson, Jennifer Hayashida, Salad Hilowle, Balsam Karam, Behzad Khosravi Noori, Runo Lagomarsino, Katarina Pirak Sikku and Olivia Plender.  
 
The TV Trampoline / From Children's Television to Contemporary Art and Literature is produced by Bildmuseet in collaboration with Kalmar Konstmuseum.

Unroyal is Henrik Oja and Adam Olofsson. The electronic duo released their album debut in 2019 called Mainstream, a record that was praised by critics and received 4 out of 5 in Dagens Nyheter. A few weeks ago, their second full-length This Is Louder was released. The gig at Art Friday will be the duo's first gig since the album release.


17.00–00.00 Art, music, DJs, and bar. Mingle on all seven floors.
17.00 We open the doors to the Tevetrampoline
Plan 3
17.00-21.00 Creative workshop next to the bar
Plan 0
19.00 - 19.30 The TV Trampoline is inaugurated
Bildmuseet's museum director Katarina Pierre opens the exhibition together with curators Maria Lind and Andjeas Ejiksson.
Plan 3
20.00 - 21.00 Artist presentations in the Tevetrampoline
The artists present their works in conversation with museum curator Anders Jansson.
Plan 3
21.30 Concert with Unroyal
Plane 0
00:00 Bildmuseet closes