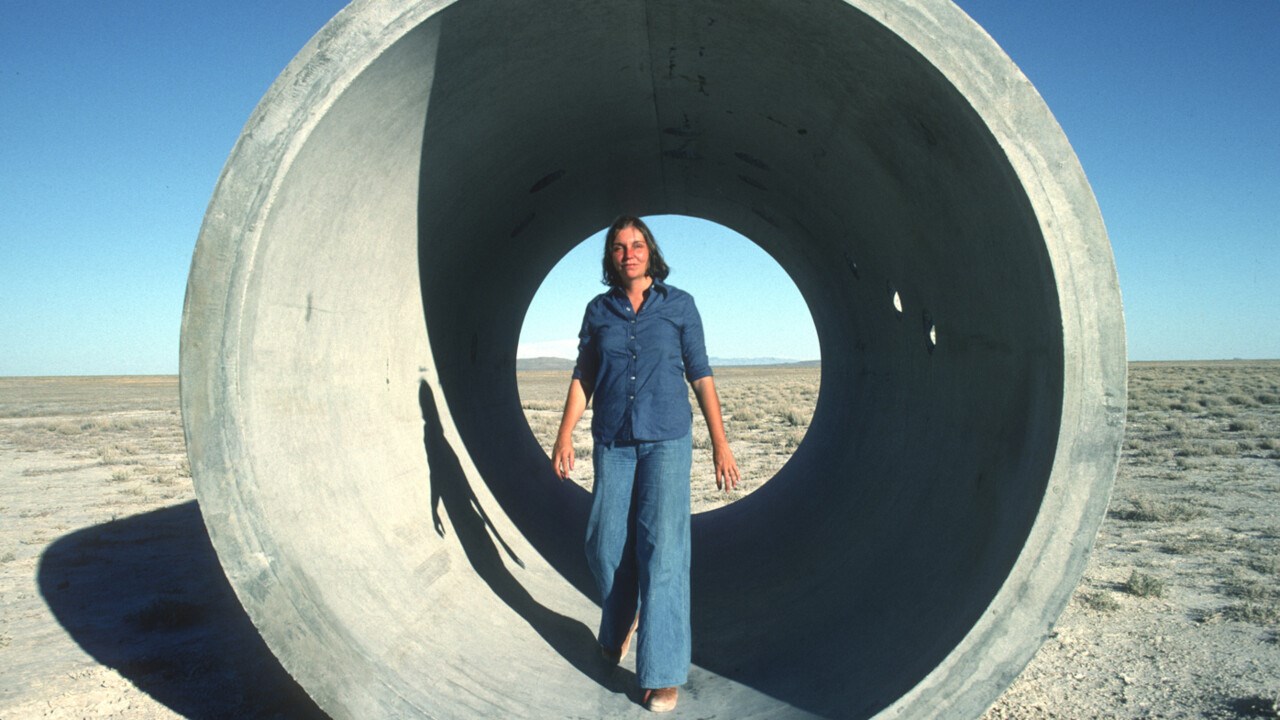 Art Friday with exhibition openings
Friday 17 June until Saturday 18 June, 2022
at 17:00 - 00:00
Art Friday with this summer's big opening at Bildmuseet. We open a large retrospective exhibition with Nancy Holt (USA), an innovator of site-specific installation and the moving image. Also exhibition opening with the acclaimed comic artist Mats Jonsson. Plus first live gig by INVSN since 2018 in Umeå. DJ for the night is Julia Juneblad.
_________________________________
ART FRIDAY WITH OPENING
OPENING: NANCY HOLT
OPENING: MATS JONSSON
LIVE: INVSN
DJ: JULIA JUNEBLAD
WORKSHOP
BAR
FREE ENTRANCE
__________________________________
NANCY HOLT / INSIDE OUTSIDE
Nancy Holt (1938–2014) was a central figure in the New York art scene and was an innovator of site-specific installation and the moving image. Across five decades she asked questions about how we might understand our place in the world, investigating perception, systems, and place. Inside Outside is the most extensive European survey of Holt's work and is the most ambitious presentation ever of her multifaceted artistic oeuvre. The exhibition includes film, video, photography, concrete poetry, audio works, sculpture and room-sized installations as well as drawings and documentation of her land art.Two of her major site responsive System Works are presented in this exhibition, in their first posthumous iterations, including Ventilation System, a playful sculpture covering several floors, both indoors and outdoors, in dialogue with the architecture of Bildmuseet.

MATS JONSSON / STILL SÁMI
It was not until the death of Mats Jonsson's grandfather that his children and grandchildren discovered that they were Sámi. This secret had remained hidden in a bentwood box filled with documents from the grandfather's time as a reindeer herder.

LIVE: INVSN
INVSN is back with the first gig in Umeå since 2018 and the new album "Let The Night Love You" (released June 3). With band members from Refused, Masshysteri, Deportees, The (International) Noise Conspiracy, Honungsvägen (the list goes on), the band is closest to an institution in music-Umeå.
We expect many visitors during the evening and have a limited capacity. Make sure to be here on time.
Program:
17.00–24.00 Art and music all evening, bar and restaurant (All floors open)
17:00 Opening of Nancy Holt / Inside Outside (floor 6, 5, 1, 0) and Mats Jonsson / Still Sámi (floor 4)
17.00-19.00 DJ Julia Juneblad (Floor 0)
19:00-19:30 Inauguration speech and presentation (floor 5) Participating are museum director Katarina Pierre, Christer Nordlund, dean at Umeå University, and Lisa Le Feuvre, Executive Director of the Holt / Smithson Foundation. Mats Jonsson is present. The Nancy Holt exhibition is presented through a conversation between its two curators: Lisa Le Feuvre and Katarina Pierre.
21.00-22.00 INVSN (floor 0)
22.00-24.00 DJ Julia Juneblad (floor 0)
24.00 Bildmuseet closes